A MISSION THAT CAN PAY FOR ITSELF
Whether Souls or Service.. the sooner you invest in children, the better.. here is how.
I figure you, like me, wonder how I could make a real difference? How could I help the most people? Of Have the most fruit in souls. 
             Church as usual doesn't bring in many new folks.
              Sunday School doesn't bring in many new folks.
              Schools don't disciple nor help church growth.
              I'm not called to be a traveling evangelist.
              So, How can I win souls?
Also, when I am doing charity work, I see that most of the effort is wasted. People abuse it. Not much discipling, if any happens?
I train teachers, but the state requirements, and the director's needs to fulfill those requirements ends up restricting the value of training in terms of missions. How could I be more effective, and help churches and schools and teachers to be?
Gosh, I am a sociologist. I know something about the big picture of needs. Gosh, I've been a trainer and consulting in early childhood for more than 20 years. I have also been a pastor – an Associate for Educational and evangelism, an interim in a young, growing church' even a church planter? Then it came upon me. I knew the answer. I saw it one day while I was worshipping:
Let me explain:
Best way to form personalities is before age 7.
Best way to help families is well, quality care during the workday.
Other people do it for a profit, so you can do it for a mission.
No other mission pays for itself!
             The solution is simple. It is just that there is nobody helping pastors over the hump. A few got in trouble because they didn't have the skill. Of course, hiring me for a year or two is expensive and limits how many I can help. But this change all that. An online course.
I do have a book, and you can check that out. But this is more than the book. It is in order, holds your hands, and show you what it will look like.
              Helping over the challenges:
Know what the regulations are.
Know how to start inexpensively
Know how to hire and retain the right staff
Know how to overcome the liability risk.
Know how to manage your budget.
Course covers:
TEACH A CHILD CHANGE A NATION COURSE OUTLINE 2018
1. First Questions :  Preliminary Space Considerations. Liability, Where to get the Regulations
Interview with 2 directors and 1 pastor
2. Aiming for Excellence & Organizing for Delegation
Visioning, Governance, Demographic Assessment
3. Vision budget : planning space, personnel, money
4. Secrets to Happy Management – Hiring and Managing Staff
5. Curricula choice and Best Value Equipment Purchase
6. Solutions to Shared Space Challenges, Health and Safety
7. Secrets to Pleasing Licensing
8. Fund-raising and Scholarships – Bringing in Money and Spreading it Around, While Avoiding Likely Problems and Conflicts
9. Secret of Effective Chapel and Connecting for Church Growth
10. Marketing Like a Master
11. Building a Lasting Legacy: Professionalization, etc.
12. Meeting the Mission Vision, Avoiding the 6 disasters and Achieving the 7 Excellences
This is the best available, by far. It is the cheapest available, by far. It is worth hundreds of thousands of dollars or actually perhaps millions in mistakes not made, but more importantly hundreds of souls, really discipled, really formed.
Here is the deal. No manipulation. Just go o the store on the tab above and select the course. You get
Money back  guarantee & bonuses with it. 
Normally  uber low price of $ 517.00 USD  …  Now  only $ 297 USD
                                                  And really, it will go up.

Not so fast you can't make a decision, but fast enough you don't want to forget about it.
BONUSES
Book: How to Start a Preschool as a Mission (in pdf format; for sale on Amazon.com)
The Secret to Effective Chapel (for sale on this site)
Forms Template for Preschool (not for sale except to course or consulting customers)
Parents' Handbook (not for sale except to course or consulting customers)
(each one worth their weight in gold — or however you value missing years of sleepless nights)
Let me know if you are having problems on this page. info@orgstrat.net.
30 Day Money-BackGurantee; No S/H charges; PayPal handles your credit card or Paypal transaction securely.
If button doesn't work, you can go to lower button, or to the tab "shop" across the top.
Host serving blocking some delivery. Book available on Amazon.com. Looking for course delivery methods.

Any monies sent will be considered donation for development.
The button takes you directly to our Course All At Once product page.  Yes, you can go to the "store"  tab above. Yes, you can come back get this, but the price may be higher.
Aren't you glad there is not countdown clock?   No tricks. There won't be any upsell, either — although you could hire me for consulting.
You should repay the favor that we don't use the manipulative selling techniques. Please share more for that reason. We are ethical. This is vitally important.  You should pray that we are able to stay, and continue giving our services.
So, you really should buy this now and not put it off and forget about it.
NOTICE: You did not sign up on a list, so it is all on you.
SharonNOSPAM@teachachildchangeanation.org
Who know education helps their community and reco Sharon's work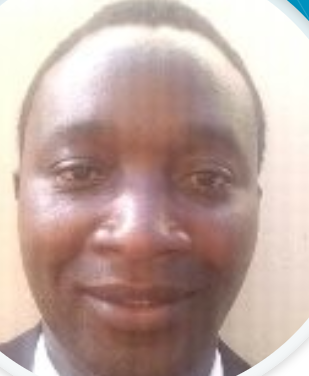 From this book Sharon Sarles has demonstrated her in depth understanding of Children Ministry as a greatest tool to transform the lives of the children and the community. Her theoretical and practical experience cannot be overlooked …I categorically recommend this book to be used by pastors and anyone who wants to transform the children and community through education
—Pastor Joseph Chiseka from Malawi, a holder of Bachelor Degree in Ministry which I obtained at Christian Leadership University [USA] in 2014. Am certified to teach in government primary school by Teaching Service Commission of Malawi in 2009.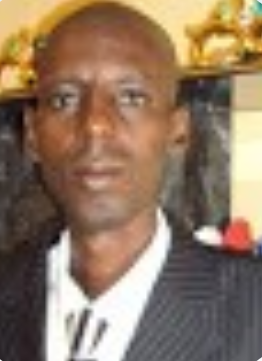 I can see your American education system is almost 85% percent if not 95 % the same with our Ugandan education system and requirements …
very very helpful….
— David Ssebowa, Pastor and Entrepreneur from Uganda
NOT working. Host server blocking delivery.
Attempting to find delivery method for audio lessons. Book is available on Amazon.com
Any monies sent at this time will be considered donation toward development.
And of course, you can go up to "Shop" at the top of the page.
Sharon Sarles, Mont. Dip., M.Div., M.A. (Sociology)
Organizational Strategies www.orgstrat.net www.greatshalom.org
P.O. Box 971 Cedar Park, Texas USA 78630
PS. Some people have understood the picture on the postcard. The idea is you should invest in making children happy when they are young… or they will be unhappy when they are older. We have received some very strange comments, so we have changed our official picture to the one above. Thanks for understanding.